Make Your Divorce as Peaceful as Possible
Ending your marriage is not an easy thing to do. Our divorce attorneys are here to help you efficiently conclude your case so you can move forward with your life. Whether your divorce is contested or you want to pursue mediation, contact us at Aldrich & Aldrich and set up a free consultation. We serve all of Fairfield County, including Westport, Norwalk, Fairfield, Stamford, and Darien, Connecticut.
Divorce & Mediation Attorneys
in Fairfield County, Connecticut
What Sets Us Apart?

We Are Experienced
Our divorce and mediation attorneys have over 65 years of combined experience. For holistic family law services, turn to our knowledgeable team of lawyers.

We Are Empathetic
Divorce is one of the hardest things to happen to a family. Our attorneys are here to seek a favorable outcome that fits your family's unique needs.

We Are Efficient
When you hire us, we will make a plan for how to best serve you. Whether you want us to take control or want to collaborate, your needs will be our top priority.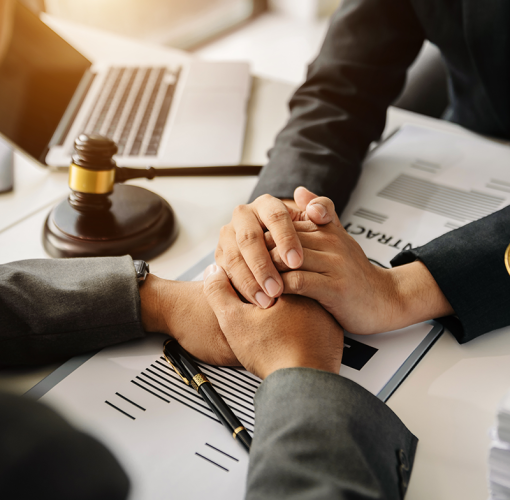 Helping You & Your Family Move Forward
Having to hire an attorney to help you with your family affairs is understandably upsetting. However, consulting with experienced family law and divorce attorneys can help your family achieve a better result. We at Aldrich & Aldrich are here to help you.
If you are seeking a divorce, there are various routes that we can take. If one party is not agreeing with the terms, we can litigate. However, if you and your spouse are willing to work together, we can explore collaborative divorce or mediation.
Along with divorce, our attorneys can help you with a variety of family law services including child custody and support, alimony, pre-nuptial agreements, post-judgment work, and more. No matter what you are facing, our team is here for you.
Get in contact with our mediators and divorce attorneys today, and schedule your free consultation. We serve all of Fairfield County including the areas of Westport, Fairfield, Norwalk, Stamford, and Darien, Connecticut. Let's build you a better life.